U. S. Meat Animal Research Center, Clay Center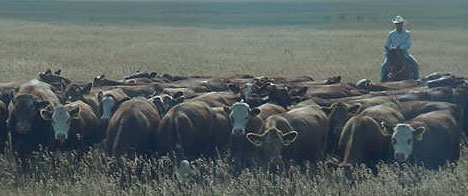 The second tour stop was to the U.S. Meat Animal Research Center (MARC), Clay Center, NE. Because of the foot-and-mouth disease (FMD) breakouts in several foreign countries, tours of the grounds are now limited to "windshield view" only. FMD has not been found in the United States, and the precautions are in place only as a preventive measure. Various herds at MARC were viewed by participants.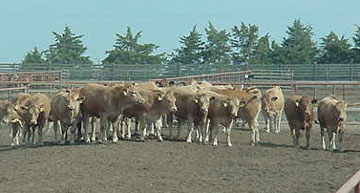 MARC is located on 35,000 acres of the former Hastings Naval Ammunition Depot. Included on the land is a feedlot, which holds groups of cattle on experiment.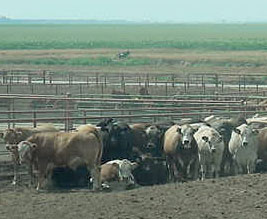 This herd is part of an "Effects of the Myostatin (Mh) Allele".