Brown Presented Continuing Service Award
Texas cattleman recognized for contribution to Beef Improvement Federation.
MANHATTAN, Kan. (June 10, 2020) — The Beef Improvement Federation (BIF) presented Donnell Brown, Throckmorton, Texas, its Continuing Service Award June 10 during the group's annual meeting and symposium online.
Continuing Service Award winners have made major contributions to the BIF organization. This includes serving on the board of directors, speaking at BIF conventions, working on BIF guidelines and other behind-the-scenes activities. As BIF is a volunteer organization, it is this contribution of time and passion for the beef cattle industry that moves BIF forward.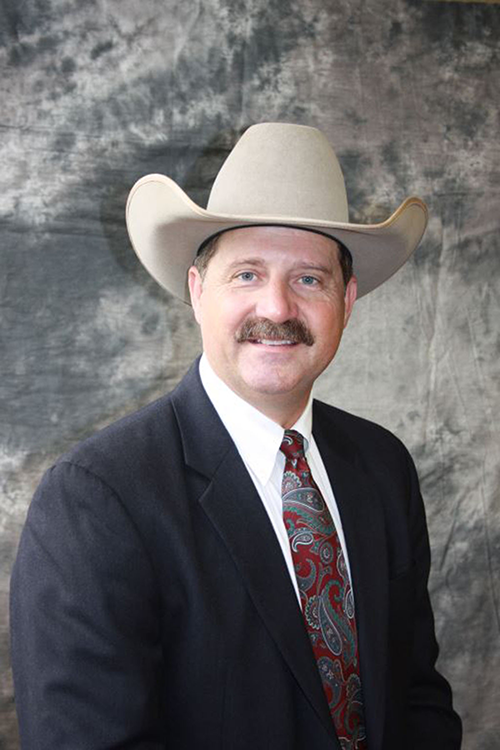 Donnel Brown was awarded the BIF Continuing Service Award, recognizing his contribution of time and passion to the Beef Improvement Federation to move the beef industry forward.[Photo courtesy BIF] Click here for original image.
Brown owns and manages the R.A. Brown Ranch seedstock division, along with Kelli, his wife. R.A. Brown Ranch consists of Angus, Red Angus and SimAngus cattle and sells genetics across the country. Donnell and Kelli are fifth-generation ranchers, and work closely with their sons, Tucker and Lanham, to continue the tradition of raising and merchandising top-quality seedstock.
A leader since his high school days, Brown served as both Texas FFA and National FFA president. He has assisted with strategic planning for four different breed associations as well as the National Cattlemen's Beef Association (NCBA). Brown was elected to the BIF Board of Directors in 2012 and served as the 2017-2018 BIF president.
"I can think of few individuals who are more devoted to improving the beef cattle industry than Donnell," says Lee Leachman, 2018-2019 BIF president. "If you know Donnell, you know that he is 'all in' on everything he does — whether leading an organization, speaking to a group, giving you a ranch tour, plan-mating his cows, engaging with his kids or sharing his faith."
More than 1,200 beef producers, academia and industry representatives have registered to participate in BIF's 52nd Annual Research Symposium online. BIF's mission is to help improve the industry by promoting greater acceptance of beef cattle performance evaluation.
For more information about this year's symposium, including additional award winners and coverage of meeting, visit the Awards and Newsroom pages of BIFconference.com. For more information about BIF, visit BeefImprovement.org.
Editor's note: This article is adapted from a news release by the Beef Improvement Federation. For more information contact Angie Stump Denton, BIF communication coordinator, at 785-562-6197.
BIFconference.com is a meeting coverage site provided by Angus Media. Coverage is made possible through the generous contributions of our site sponsors, including American Angus Association, AngusLinkSM, Albrecht Ranch, Branch View Angus Ranch, CattleVisions, Connealy Angus, Deer Valley Farm, Express Ranches, Fink Beef Genetics, Genex, Krebs Ranch, Nichols Farms, Penz Angus Ranch, Pollard Farms, Select Sires, Spur Ranch, Sydenstricker Genetics, and Yon Family Farms. For questions about this site, or to notify us of broken links, click here.