Sustainability: Why It Matters
The beef cattle industry must become more sustainable to meet growing demands.
by Madi Baughman, editorial intern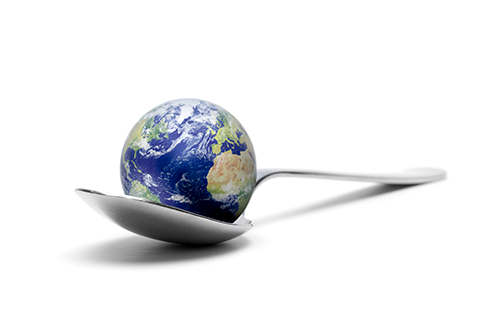 Communicating the message of how the beef cattle industry can help globally feed 7.5 billion people today and 9.5 billion people 30 years from now should be a key topic of conversation, said Don Close, animal protein analyst for Rabo AgriFinance.
Due to challenges brought to the public's attention by COVID-19, sustainability in the beef cattle industry will be more important than ever before, said Don Close, Rabo AgriFinance animal protein analyst. Close discussed why sustainability is important now more than ever with a virtual audience attending the 2020 Beef Improvement Federation (BIF) symposium on June 10.
Challenges such as plant closures, the safety of employees and buildup in feedyard space will lead to a higher level of attention directed toward the industry than it has seen from the public in the past, Close said. These issues combined with the desire of modern-day consumers to know where their food comes from will lead to a new process for the industry.
"Suddenly, the requirements to explain — to document production agriculture, and especially animal agriculture — is going to be a whole new facet of our industry," Close said. "What we've seen across the board is a destruction, or certainly a really deep test of erosion in trust."
Close explained this erosion of trust starts with consumers, working its way to retailers. With the current situation, issues with trust of packers and processors have come up due to so many unkowns: who was open, and where to store meat once the restaurants closed, and this trickle-down effect makes its way to cattle feeders, stocker operators and cow-calf operations, he added.
To fix the lack of trust in the industry, Close said working relationships and confidence must be reestablished all the way up the food chain.
"I think the industry has been very slow to the table," Close said. "Not just on the welfare front, but on the whole explanation on what it is we do to provide protein and food to 330 million people a day plus exports."
The global and U.S. roundtables for sustainable beef are going to play a critical role in beginning this conversation, Close said.
While the role of both roundtables is to serve as clearinghouses of information, the global is to focus on supporting the country roundtables, Close explained. Country roundtables in turn serve as go-to sources of accurately researched and documented information to groups such as consumers, animal welfare groups and any others who might have questions regarding the beef cattle industry, he added.
Because the roundtables aim to provide equal representation from all facets involved in beef production, Close said this can lead to detailed and in-depth conversations on how to meet the needs of every party. Communicating the message of how the beef cattle industry can help feed the world population of approximately 7.5 billion people today and 9.5 billion people 30 years from now should be a key topic of conversation.
"We very much need to take advantage of the upcycling and the resources of the ruminant animal to keep enough available protein for a growing world," Close said.
To access the archived presentation slides and webinar session, click here. For more information about this year's symposium, including additional award winners and coverage of meeting, visit the Awards and Newsroom pages of BIFconference.com. For more information about BIF, visit BeefImprovement.org.
Editor's Note: This summary was written under contract or by staff of ANGUS MEDIASM. To request reprint permission, please contact Shauna Rose Hermel, Angus Beef Bulletin editor, at 816-383-5270, or Julie Mais, Angus Journal editor, at 816-383-5271. PowerPoints are posted with permission of the presenter and may not be reproduced in whole or in part without the express permission of the presenter. We welcome educational venues and cattlemen to link to this site as a service to their audience.
BIFconference.com is a meeting coverage site provided by Angus Media. Coverage is made possible through the generous contributions of our site sponsors, including American Angus Association, AngusLinkSM, Albrecht Ranch, Branch View Angus Ranch, CattleVisions, Connealy Angus, Deer Valley Farm, Express Ranches, Fink Beef Genetics, Genex, Krebs Ranch, Nichols Farms, Penz Angus Ranch, Pollard Farms, Select Sires, Spur Ranch, Sydenstricker Genetics, and Yon Family Farms. For questions about this site, or to notify us of broken links, click here.
Look for additional coverage in the Angus Journal, the Angus Beef Bulletin, the Angus Journal Daily, and the Angus Beef Bulletin EXTRA.