Looking Back
Producers often focus their attention on the future, but important topics are consistently lingering in their rearview mirrors, highlighting the importance of looking back as much as we look ahead.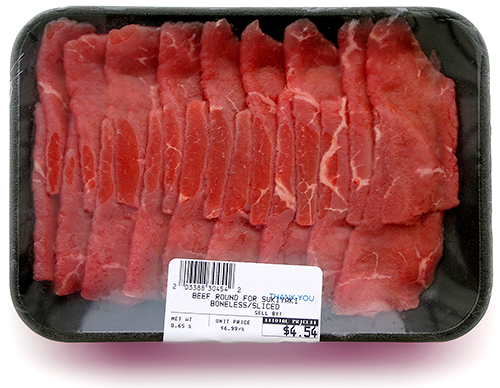 Meat has a clean label and is a healthy and nutritious product, said Henry Zerby, Wendy's vice president of protein procurement and innovation. However, this fact is often left in the minds of producers rather than the paths of consumers.
"Every day we drive down the road, and there's this message in our car mirror that says, 'Objects in mirror are closer than they appear.' I think sometimes we have a tendency to try and run from those things in our rearview mirrors," said Henry Zerby in his presentation, "Perspectives from End Users – What We Need and What We Want," given June 9 during the 2020 online Beef Improvement Federation Research Symposium and Convention.
Zerby is the vice president of protein procurement and innovation for Wendy's Quality Supply Chain Co-Op (QSCC) Inc. It's a position, he said, that has given him the ability to find the balance between planning for the future and learning from topics of the past that never seem to disappear.
The demand for what Zerby referred to as "story proteins" is growing, driven by three factors — if the product is locally produced; if it meets health, environmental and production concerns; and if it has the status symbol for which the consumer is looking.
Do you check your rearview mirror as a cattle producer? You likely understand how to balance looking forward with looking back while driving, but it's time to see how this concept can be applied to your involvement in the cattle industry.
"It doesn't matter if we're selling hamburgers, chicken or genetics," he said. The one thing that ties all segments of the agriculture industry together is the constant need to change and adapt to consumer demand.
"Change is inevitable, but progress is not," Zerby said. With this in mind, there are a few topics that stay in the rearview mirrors of cattle producers: biosecurity, animal welfare, traceability, food security and sustainability to name a few.
Within all these realms comes the task of preparing to feed a growing population, he explained. Zerby said the population is expected to grow by 2.5 billion people within the next 40 years, which means the caloric needs of the planet are also going to grow.
Zerby said beef producers are able to utilize the upcycling process, as cattle can partake in the natural process of making indigestible nutrients available and creating a product with nutritional value to people. He encouraged producers to be willing to share this message with consumers. Meat has a clean label and is a healthy and nutritious product, he said, but this fact is often left in the minds of producers rather than the paths of consumers.
Dealing with topics like food security is comparable to a chess match, Zerby said. Cattle breeders are consistently trying to move forward, but they are always followed by the challenge of feeding the planet.
Zerby said other segments of the agriculture industry are aware of these topics lurking in the rearview mirror and are consistently putting plans in place for the future. He said it is the duty of cattle producers to find efficient ways to produce beef on a large scale. Zerby said he believes beef is a healthy product, but with smart production decisions, producers can make it even healthier.
"Transparency is the currency of trust," he said. "We all have an opportunity to help shape the story being told about animal proteins."
Producers' role in this storytelling process involves not only sharing what the future holds for our consumers, but also addressing key topics still visible in their rearview mirrors, Zerby said. Looking forward is important for agriculturists, but a true spokesperson for the industry can balance their time predicting future goals with handling the past.
Editor's Note: This summary was written under contract or by staff of ANGUS MEDIASM. To request reprint permission, please contact Shauna Rose Hermel, Angus Beef Bulletin editor, at 816-383-5270, or Julie Mais, Angus Journal editor, at 816-383-5271. PowerPoints are posted with permission of the presenter and may not be reproduced in whole or in part without the express permission of the presenter. We welcome educational venues and cattlemen to link to this site as a service to their audience.
BIFconference.com is a meeting coverage site provided by Angus Media. Coverage is made possible through the generous contributions of our site sponsors, including American Angus Association, AngusLinkSM, Albrecht Ranch, Branch View Angus Ranch, CattleVisions, Connealy Angus, Deer Valley Farm, Express Ranches, Fink Beef Genetics, Genex, Krebs Ranch, Nichols Farms, Penz Angus Ranch, Pollard Farms, Select Sires, Spur Ranch, Sydenstricker Genetics, and Yon Family Farms. For questions about this site, or to notify us of broken links, click here.
Look for additional coverage in the Angus Journal, the Angus Beef Bulletin, the Angus Journal Daily, and the Angus Beef Bulletin EXTRA.