Low-Pass Sequence Data in Genetic Evaluation
Researchers find more information in an incomplete view of the majority of the genome than in a near-complete view of a minute part of the genome.
Scientists at the University of Nebraska–Lincoln (UNL) and U.S. Meat Animal Research Center (USMARC), Clay Center, Neb., are cooperatively working to further prove the value of an alternative method for genomic testing of cattle. USMARC geneticists Larry Kuehn, Warren Snelling and Mark Thallman talked about the method known as low-pass sequencing during the 2020 Beef Improvement Federation Symposium Online, hosted June 8-12. Their presentation was part of a session addressing advancements in genomic and genetic prediction.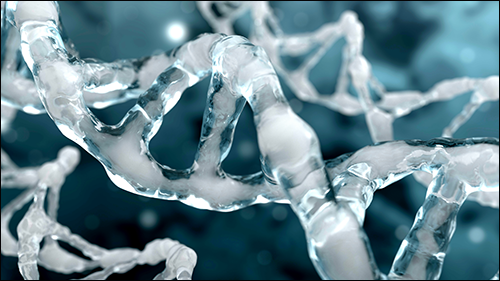 Genotyping SNP arrays looks at fragments of the genome and rarely takes advantage of all functional variants, said USMARC geneticist Larry Kuehn. Small sets of functional variants can explain meaningful phenotypic differences within and across cattle populations.
Kuehn explained that low-pass sequencing has been proposed as an alternative to genotyping chromosome single-nucleotide polymorphism (SNP) arrays to detect genetic variants that influence traits of interest. SNPs serve as markers for genes controlling the expression of certain traits, and SNP data are the basis for creating genomically enhanced expected progeny difference (EPD) values used in genetic selection.
However, Kuehn said genotyping SNP arrays looks at fragments of the genome and rarely takes advantage of all functional variants. Small sets of functional variants can explain meaningful phenotypic differences within and across cattle populations.
"We're missing a whole lot of genes," stated Kuehn, noting that low-pass sequencing allows detection of more variants along the whole genome — variants that may change or regulate gene expression.
Results of USMARC scientist Warren Snelling's research suggest this alternative method offers the opportunity to call many more variants, with upward of 99% accuracy.
"Reduced costs might also encourage its use on more commercial cattle for genomic predictions to support calf management and marketing," offered Snelling, though cautioning that low-pass sequencing should not be oversold. "More work is needed."
Additional long-term research will involve 5,000 animals per year, each, from UNL and USMARC research herds. Increased genotyping of both populations will use a combination of array and low-pass sequencing.
According to Mark Thallman, low-pass sequencing holds much promise. It's not perfect, he admitted, adding that its variant call rate and accuracy depend heavily on sophisticated data imputation — more sophisticated imputation than SNP chips.
"It's hard, but that's what it will take to reach the high-hanging fruit, which is the causative variation not on current chips," said Thallman. "But, there is far more information in an incomplete and imperfect view of the majority of the genome (low-pass) than there is in a near-perfect view of a minute fraction of the genome (chips)."
To access the archived presentation slides and webinar session, click here. For more information about this year's symposium, including additional award winners and coverage of meeting, visit the Awards and Newsroom pages of BIFconference.com. For more information about BIF, visit BeefImprovement.org.
Editor's Note: This summary was written under contract or by staff of ANGUS MEDIASM. To request reprint permission, please contact Shauna Rose Hermel, Angus Beef Bulletin editor, at 816-383-5270, or Julie Mais, Angus Journal editor, at 816-383-5271. PowerPoints are posted with permission of the presenter and may not be reproduced in whole or in part without the express permission of the presenter. We welcome educational venues and cattlemen to link to this site as a service to their audience.
BIFconference.com is a meeting coverage site provided by Angus Media. Coverage is made possible through the generous contributions of our site sponsors, including American Angus Association, AngusLinkSM, Albrecht Ranch, Branch View Angus Ranch, CattleVisions, Connealy Angus, Deer Valley Farm, Express Ranches, Fink Beef Genetics, Genex, Krebs Ranch, Nichols Farms, Penz Angus Ranch, Pollard Farms, Select Sires, Spur Ranch, Sydenstricker Genetics, and Yon Family Farms. For questions about this site, or to notify us of broken links, click here.
Look for additional coverage in the Angus Journal, the Angus Beef Bulletin, the Angus Journal Daily, and the Angus Beef Bulletin EXTRA.