Herd Sires:

DDA Fahren 21X

DDA Emblazon 27C

DDA Ambush 20Y

DDA Fahren 5Z

DDA Emblazon 28A

DDA Emblazon 19A

DDA Ally 69C

DDA Banjo E2B

El Toro HBR

OCC Hamilton 635H

OCC Emblazon 854 E

OCC Glory 950 G

Banjo of Wye UMF 6413

Fahren of Wye UMF 5830

Favour of Wye

Rito of Ideal

KA Encore

Diamond D Angus, Valier, Mont.

Welcome to the Big Sky Country of Montana.

Leaving Great Falls, Mont., travel north on I-15 to the Valier junction, and at this point turn west. You will find Diamond D Angus 10 miles southwest of Valier on the eastern slopes of the Rocky Mountains.

Here at Diamond D Angus, we are renown for our high-maternal, functional herd. Our breeding program has proven you don't need to breed for extreme numbers to have great cattle. We feel when breeding for extremes, the basic traits that make the Angus mother cow great are lost. The only extremes you will find at Diamond D Angus are extremely functional, efficient cows.

For many years, our emphasis has been placed on the mother cow. The cows in our herd are moderate-framed with natural thickness and easy fleshing ability. At calving time, each mother cow is given an udder score and temperament score. Longevity is another important trait in our breeding program.

At weaning, each cow and her calf are weighed, so the cow establishes a weaning ratio with her calf. The more the calf weighs compared to the mother's weight, the higher the ratio. This is a tool to help establish the profitability of each cow in the herd.

The American Angus Association has also devised a profitability tool called Cow Energy Value ($EN). This Cow Energy Value can be found in the Association's Spring 2005 Sire Evaluation Report. The $EN helps determine the differences in cow-energy requirements expressed in cost per cow per year, evaluating potential dollar saving differences in upcoming daughters of sires. Most of the cattle in our herd far surpass the average of the $EN in the industry. This translates to profit for the cow-calf producer, because profit is the bottom line!

At Diamond D Angus, we are now on a forage-testing program with our yearling bulls. This will give a true evaluation of what each bull will do.

Diamond D Angus' annual sale is no longer in the spring. We are going to a later calving date to better suit our operation. This year's sale will be Nov. 10, 2005, at the ranch.

We would like to extend an invitation for you to look over our cattle, enjoy our scenic countryside and visit beautiful Glacier National Park while you're in Montana.

Diamond D Angus has been in the registered Angus business for nearly 40 years.

Mark DeBoo (406) 279-3633
dda@3rivers.net

Don DeBoo (406) 279-3563
ddangus@3rivers.net

Visit us on the Web at http://diamonddangus.com.
---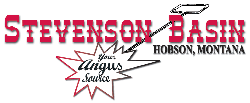 Stevenson Angus Ranch was founded by Jamie and Jeanette Stevenson in the 1930s, at the height of the Great Depression. Through good times and bad, the Stevenson family has believed in their ability to make a living in the beautiful, but sometimes harsh, ranch land of central Montana. They've not only succeeded in achieving their goals, but have exceeded them to become one of the largest and most respected beef sources in the nation.

Jamie and Jeanette Stevenson married in February 1936, one of the coldest winters on record, and made their home in the bunkhouse on his parent's ranch. The first year, they acquired 240 acres of land near Hobson, running 40 cows and 120 sheep with Jamie's parents. It was the foundation for their family legacy.

Five sons — Jim, Wesley, Wayne, Keith and Rick — kept things lively during the early years, while the couple scrimped and saved to put food on the table and expand their ranch. Crops, cream and eggs, custom harvest work, and even a flock of turkeys helped earn their way. Jamie's priority was to buy land, and the Stevenson's holding expanded. By the mid-1940s, they had a band of 1,200-1,500 sheep and what Jeanette describes as a "calico band" of cattle, mostly Shorthorn and Hereford.

In 1946, the Stevensons opened a new chapter when they bought three registered bred heifers from the Ayrland Ranch dispersion in Lewistown, MT, one of the Big Sky Country's pioneer Angus herds. Stevensons have been hooked on blacks ever since, with many of today's cow herd tracing back to those foundation females. The majority of the herd was Angus by the early 1950s.

At this time, we purchased Meadowmere Lad 2, who would become the first major foundation herd sire. Grandpa Jamie said, "For us to tell about Meadowmere Lad 2 is just like talking about one of the family. We bought him from Meadow Land Farms in 1958. When we bought him, his dam was considered to be one of the greatest cows that had been brought to America. Many of his sons have been high-gaining calves in Production Testing Center. Any way you look at it, he has proved himself to be a 'cattleman's kind' of bull."

From the purchase of our first registered Angus heifers in 1946 to the present day, the Stevenson program has continually grown in cow herd size and genetic quality. A major step in the expansion of the Stevenson program came in 1972 when Wayne and Marian left Stevenson Angus Ranch and started Basin Angus Ranch. From that time, still guided by a common philosophy, the two ranches were owned and managed separately, but continued to work together marketing cattle and finding new herd sires. In 1984 this joint marketing effort was formalized with the creation of Stevenson/Basin Inc. for the purpose of marketing cattle, semen and embryos produced by the Stevenson families.

The Future
No one in the Stevenson family could have predicted that initial investment into the Angus business would one day be the foundation for North America's largest single source of Angus genetics. Stevenson/Basin will opened their new bull development center, sale barn and offices in fall 2004. During two days 2,500 head of Angus cattle were sold, making it the largest Angus offering in America.

Stevenson Basin Female Sale
Nov. 28, 2005 • Hobson, MT

Stevenson Basin Bull Sale
Nov. 29, 2005 • Hobson, MT

---

27 Beartooth Ranch Road
Columbus, MT 59019
Office: (406) 322-5386
You are cordially invited to visit Beartooth Ranch during your trip to Montana for the BIF meeting. Plan to attend our dispersal sale Oct. 12-13.
---



The whole crew here at Gartner~Denowh would like to take this opportunity to welcome you to Montana. We hope you enjoy your visit.

We manage around 650 mother cows here at Gartner~Denowh on the rolling hills and rough breaks of scenic Eastern Montana. It has long been our goal to raise efficient, functional cattle that will go out and get the job done for our customers. In order to accomplish this, we stress balanced-trait selection of economically important traits and place a lot of selection pressure on our cow herd.

Yearling bulls are marketed annually in our spring bull sale the third Monday of March. This year we will be offering 200 yearling Angus bulls right here on the ranch. We will also have a select group of bred heifers for sale private treaty this summer.

Our main ranch headquarters is located just 3 miles north of Sidney, MT, on Highway 16. We also have another ranch located about 30 miles north of Wibaux, MT, and 30 miles south of Sidney. This is where the majority of our cow herd is summered. Either ranch is easily accessible from Interstate 94, and visitors are always welcome.

For more information about Gartner~Denowh, please feel free to contact us anytime, or check out our Web site at http://gdar-angus.com.

---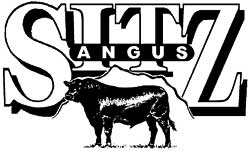 The origin of Sitz Angus began in the Sandhills of Nebraska 82 years ago when Will and Frieda Sitz purchased a few registered Angus heifers.

Today, Sitz Angus operates in two locations in Montana — Harrison and Dillon — where third generation family members Bob and Jim Sitz and their families continue in the Sitz tradition of producing practical, predictable and profitable genetics based on a strong maternal and carcass base.

The philosophy of responding to the needs of commercial bull customers has led Sitz to become a renowned and successful nationally recognized Angus seedstock producer. Sitz either raised or were owners of some of the breed's most popular and productive sires in the breed, including: CSU Rito 4114; QAS Traveler 23-4; Traveler 6807; Traveler 124; Traveler 6807; Traveler 71; Sitz Traveler 8180; Sitz Traveler 9929; GDAR Rainmaker 340 plus numerous sons and grandsons of these great sires.

The Sitz females have long been recognized for their maternal strength, productivity and femininity, and whether a commercial or registered producer, Sitz genetics are some of the most sought-after commodities in the industry.

The Sitz family holds two production sales annually. The annual fall sale, hosted on the first Thursday of December at the Harrison ranch features one of the largest quantity of coming two-year-old bulls to sell anywhere in America. Also selling in this sale are 300 commercial bred heifers, mates to the bulls selling. The other sale is hosted at the Dillon ranch on the second Wednesday of March and features 200 yearling and 100 fall yearling bulls.

Sire selection is based on a balance of traits, concentrating on the most complete bull without sacrificing the established proven traits in the genetic base to achieve another. Present sires include: Sitz Alliance 6595, Sitz Alliance 9800, Sitz Tradition 8702, Sitz Rainmaker 6169, OCC Great Plains 943G, Connealy Onward, Connealy Lead On, plus numerous sons and grandsons of these sires and nationally recognized AI sires, Future Direction, Freightliner and others.

Stop by for a visit or give us a call. We will be happy to see you.

Jim Sitz
9100 N. U.S. Hwy. 91
Dillon, MT 59725
(406) 683-5277
Fax: (406) 683-6699
e-mail: sitzangus@bmt.net
Bob Sitz
Box 67
Harrison, MT 59735
(406) 685-3360
e-mail: bobnjen@3rivers.net
Office: (406) 685-3362
www.sitzangus.com

---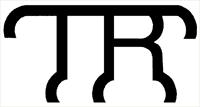 Talon Ranch

Welcome to the BIF Conference from the Talon Ranch! We are niche operators who raise some of the best registered Angus cattle in all of Montana. Our philosophy is focused on quality, not quantity. We are not big Angus seedstock producers — just special ones. Our program includes some of the premier bloodlines in the breed. The emphasis on balanced genetics helps to ensure that we can meet your needs, whether your herd is purebred, commercial or a combination of both.

Sitz Alliance 5887 "HD" was the base from which we launched the Talon Angus program. While he is gone, he is not forgotten, and we can offer his semen to you. Our herd sires now include Sitz Rainmaker 9782, ER Talon N738, Sitz Bandwagon, and Sitz Freightliner 9631. Other AI sires include Great Plains, New Frontier, 878, Future Direction and Summitcrest High Prime. Our mother cows are productive and proven, and their calves are looking great. We sell the top cut of our heifers by private treaty in the fall after weaning. We are privileged to sell our yearling bulls at the Sitz Angus sale in March.
We would enjoy having you come by the ranch for a visit so you can see for yourselves how strong the herd looks. We're located in southwest Montana between Dillon and Twin Bridges. Just give us a call to set up a time and for detailed directions.

Phone:
Cam Cooper, owner — (406) 684-5534
Ron Sampson, Manager — (406) 684-5148

email: talonranch@direcway.com

We'd like to hear from you. We'd like to do business with you if your program is looking for what ours has to offer, which is among the very best. You would be most welcome.

Thanks for your consideration.